Save the World,
One Relationship
at a Time
Use compassion, collaboration, and clinically-proven methods to provide 
relief to suffering couples.
Empathi Careers Change Lives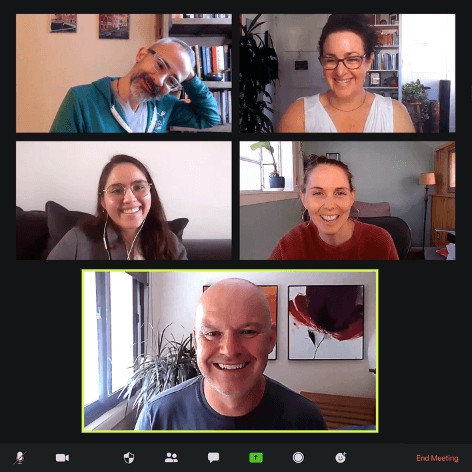 As couples therapists, we're dedicated to healing conflict between partners with the knowledge that our work can not only improve their lives, but improve the lives of those around them. All we have to do is guide them to understanding how deeply they actually matter to each other.
…Easier said than done, right?
That's why Empathi is committed to a uniform, high-quality, research-backed treatment protocol, and to finding therapists with the talent and dedication to carry it through.
Empathy. Vulnerability. Hope.
Our goal is to help you be the very best therapist you can be and attain your professional ambitions.
Are you a hungry, brilliant EFT therapist?
Does the Empathi shoe fit?
Following the Empathi Method
We encourage therapists with a range of expertise to apply, but our employees must be committed to the Empathi method, a proprietary set of practices and exercises we've developed over decades of relationship healing work.
Our counselors use Emotionally-Focused Therapy (EFT) to guide clients to alleviating the pain of their relationship issues through understanding their significant attachment bonds to each other and the ways their relationship cycles form around that significance.
A sizable body of research has supported the theory EFT helps couples create lasting relationship satisfaction and attachment change for those experiencing a range of life difficulties and co-morbidities.


"With Empathi, Figs has created a fun and creative way to help people feel more connected in their relationship and to become acquainted with the transformational power of Emotionally Focused Couples Therapy."
Creator of Emotionally-Focused Therapy for Couples
Figs is the creator of the Empathi method and the certification process for Empathi coaches. He's also Chief Empathi Officer, husband, dad, wounded-healer and was featured on NPR's All Things Considered as a champion for healthy relationships.
Figs' life's mission is to help couples feel more connected.
Teale is a wife, mother, artist and passionate advocate for love relationships. She has a special focus on cultural sensitivity, parenting, and how to prevent and repair affairs and other relationship injuries. Teale loves working with people to facilitate their greater sense of self-acceptance and capacity to experience joy and connection.
A gentle man who walks the talk, a loyal long-time partner in a committed relationship. Ford is a certified teacher and senior trainer in iRest, helping train other therapists in this somatic healing practice. He is also certified in yoga therapy and SHEN therapy for emotional healing. Ford's passion is helping clients find fulfilling connection with themselves and in their relationships.
Karen is skilled at helping couples understand the painful cycle of conflict they're stuck in and guiding them back to safety, connection, and love. She is known by her clients for offering direct and honest feedback with love, warmth, and humor. Karen specializes in working with couples and individuals dealing with relationship issues. She is trained in Gottman Couples Therapy and has intensive training in EFT for Couples.
Your Future With Empathi Awaits!
Think you have what it takes to practice The Empathi Method? We want to meet you!